We want to apologize for the Comments made by the member of the local commission in Sevier County last week. It does not represent the feelings of Applewood Farmhouse, which is about family and not divisiveness as was expressed. We hope you do not let the comments of one effect your belief in us, our community and our desire to have you here.
Breakfast
Country Omelets, Hearty Pancakes, & more!
Lunch
Oldtime Farmhouse Specials, Specialty Sandwiches, & more!
Dinner
Oldtime Farmhouse Specials, Specialty Sandwiches, & more!
Dessert
Old Timey Cola Cake, Apple Spice Cake, & more!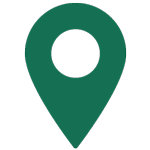 Sign up for our newsletter!
First time visiting Tenn… and we bumped into this gem… first of all, this is what southern hospitality is all about. The complementary apple fritters were delicious… We ordered the fried chicken and catfish dinners which was fried to perfection.
If you go to Pigeon Forge or Gatlinburg, TN, you HAVE to stop here for breakfast. Before your meal, they bring out a basket of apple fritters, apple butter, and apple julip. The apple fritters are made from scratch, and the apple butter's the best I've ever had. In fact, the wife and I bought some on the way out…
The meal itself is good country cooking. You leave happy and full.
All I can say is WOW! I believe this was probably the best pancake dish I ever had. First morning of vacation and felt like this was the place to start. Great place, friendly staff and efficient, oh yea the food was amazing.
Applewood Farmhouse Restaurant
Applewood Farmhouse Grill